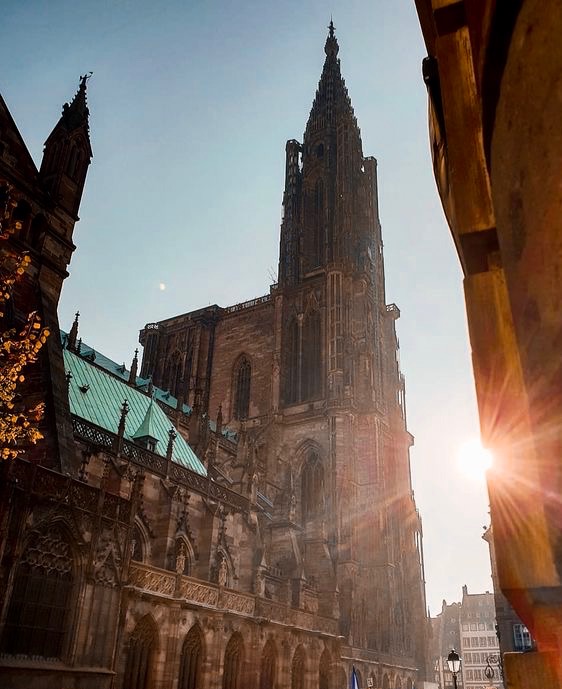 2 jours après, je commence à réaliser l'horreur de ce qu'il s'est passé mardi soir, dans les rues de ma ville, Strasbourg. Cette nuit-là, j'ai échappé de peu à la mort, d'autres n'ont malheureusement pas eu cette chance. Tant de violence dans cette ville qui m'a accueilli à bras ouvert, me déchire le cœur.
Vivre ce genre d'horreur est une expérience qui change une vie. J'ai des images de cette nuit qui resteront gravées dans ma mémoire : les impacts à quelques mètres de moi, le bruit froid et métallique de l'arme à feu, les cris, la course, moi ouvrant les portes de mon immeuble pour abriter les passants, le silence pesant… Puis finalement la bonté qui émane naturellement de nous.
Il y a des moments marquants dans une vie, celui-ci en est définitivement un. J'ai pris la décision de m'éloigner pendant un temps des réseaux sociaux. Je vais prendre le temps pour me retrouver avec ceux qui me sont proches.
Prenez soin de vous.
---
I start to realize the horror of what happens Tuesday, in the street of my city, Strasbourg. This night, I was close to death. So much violence and horror in this city I love, broke my heart.
Experienced this kind of horror is a life changing experience. Some memories of this night will stay in my mind forever: the impacts of bullets close to me, the cold and metallic sound of the gun, the screams, the run, me opening the doors of my building to make people safe, the silence… then the goodness and kindness of people I didn't know.
This is for me a life changing moment. I'm going to take time for me, my family and my friends.
Take care of yourself.
Maurice.