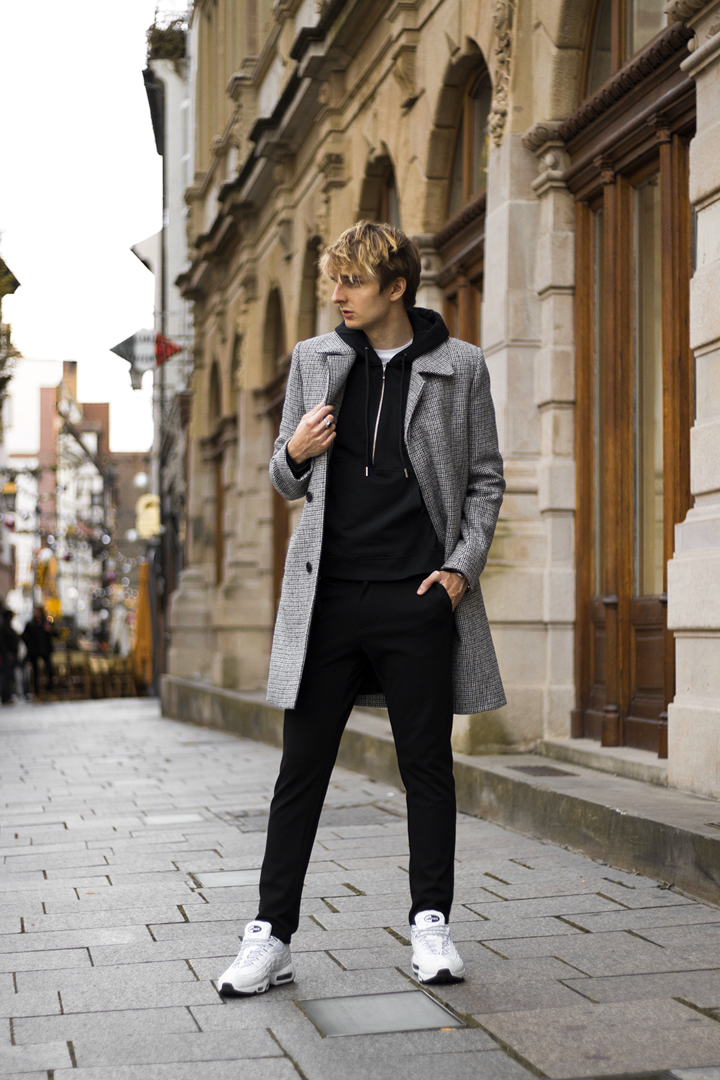 Depuis le début de l'automne, les imprimés anglo-saxons sont extrêmement tendances. Le motif Prince de Galle et le manteau en Tweed sont énormément présents dans les collections automne hiver. Des motifs très formels et visuellement très présent que j'adore mixer avec des pièces très sobres et épurées.
Since the beggining of this fall, british patterns are so trendy ! The Prince of Wales Check and the Tweed Coat are everywhere ! I like to match this kind of traditional pieces with sober and modern clothes.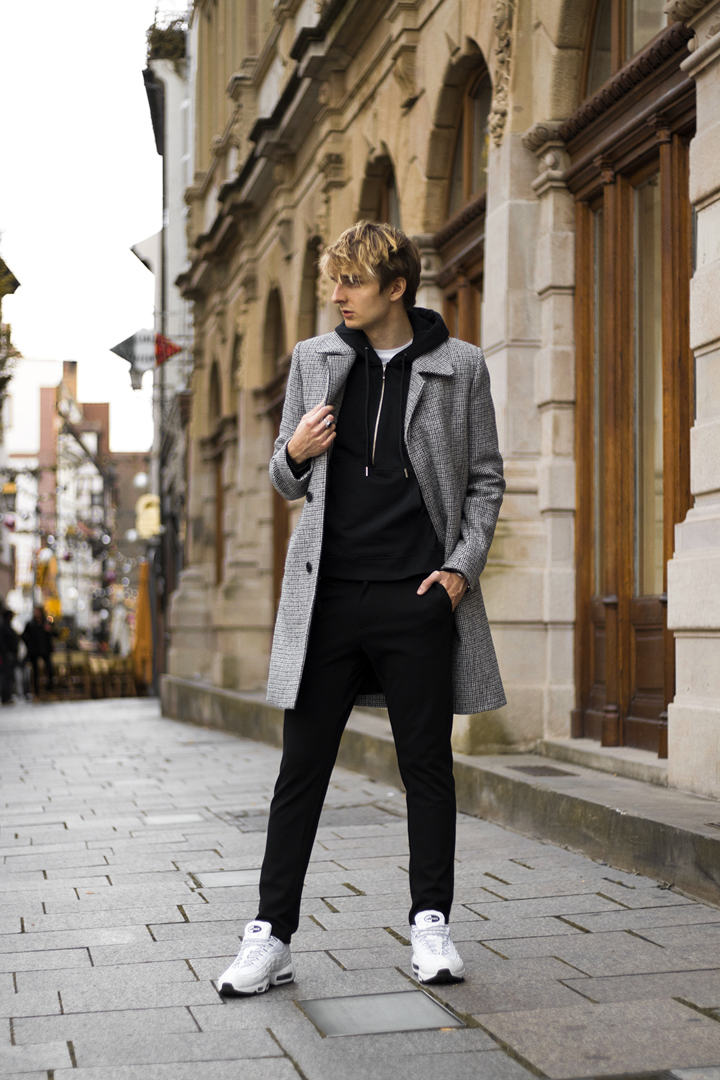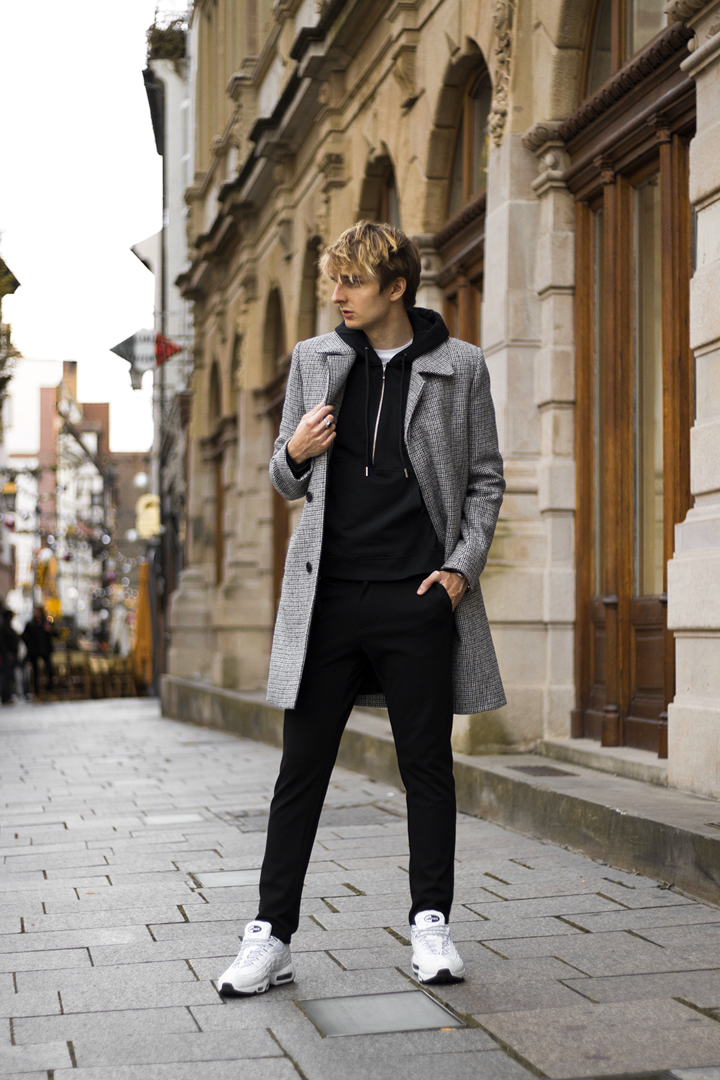 Ici, je porte un manteau Sandro en Harris Tweed que je modernise avec un sweat à capuche également de chez Sandro. J'ai déniché ses deux-pièces au Printemps à Strasbourg.
I wear a Sandro's Harris Tweed coat with a hoodie also from Sandro. I found this clothes at "Le Printemps".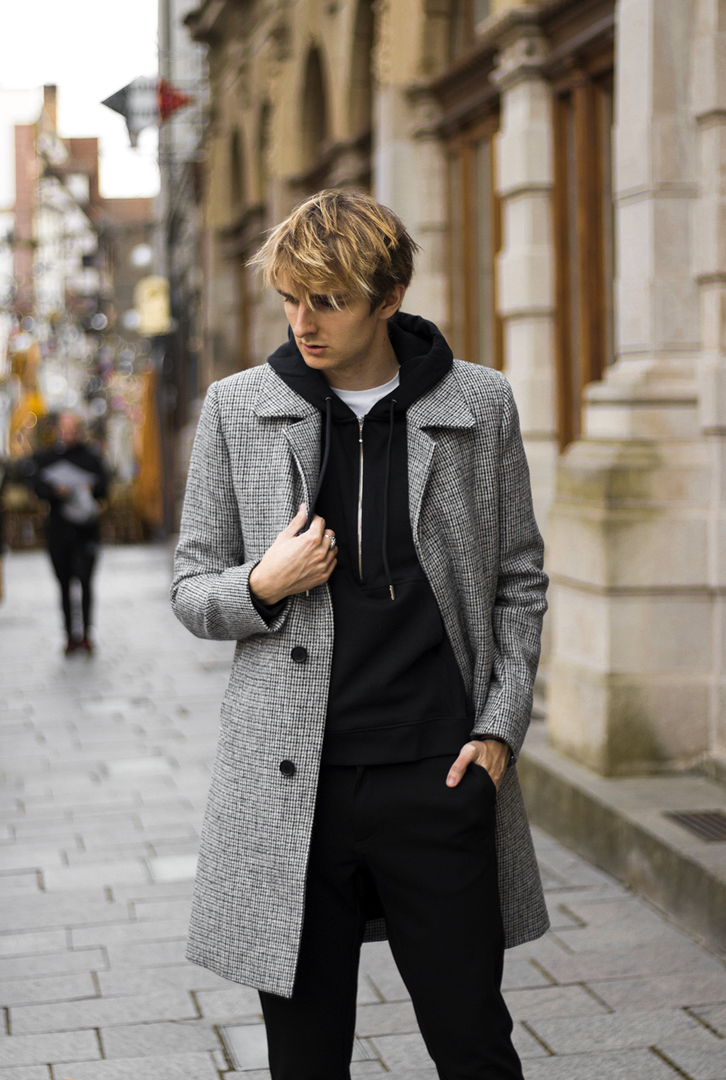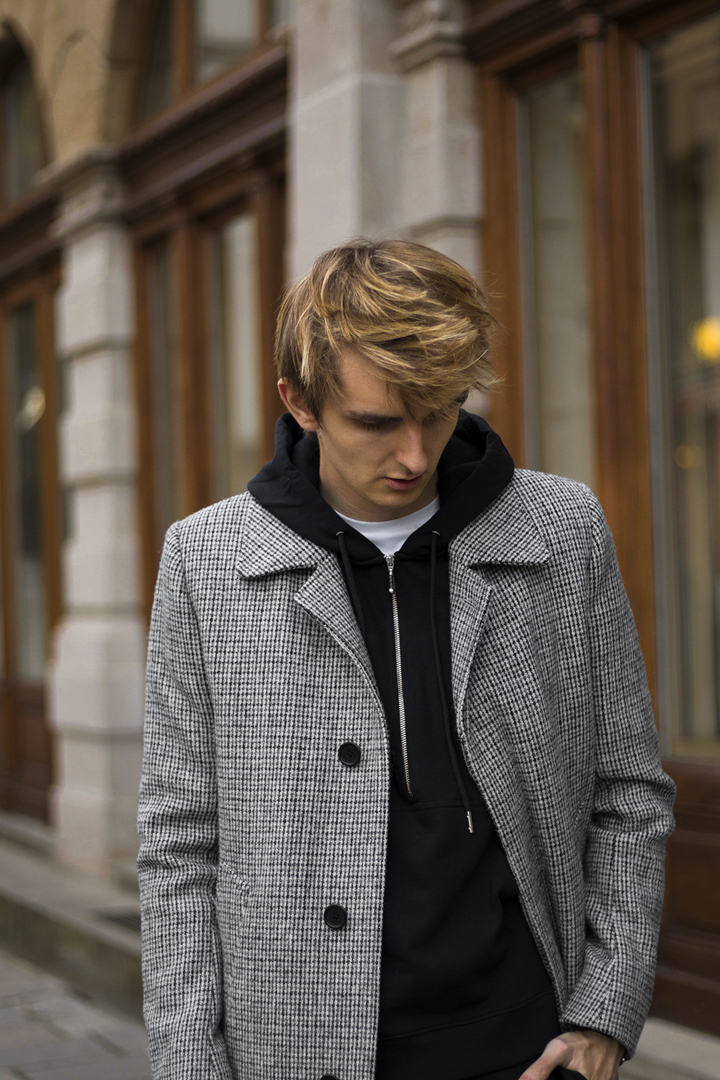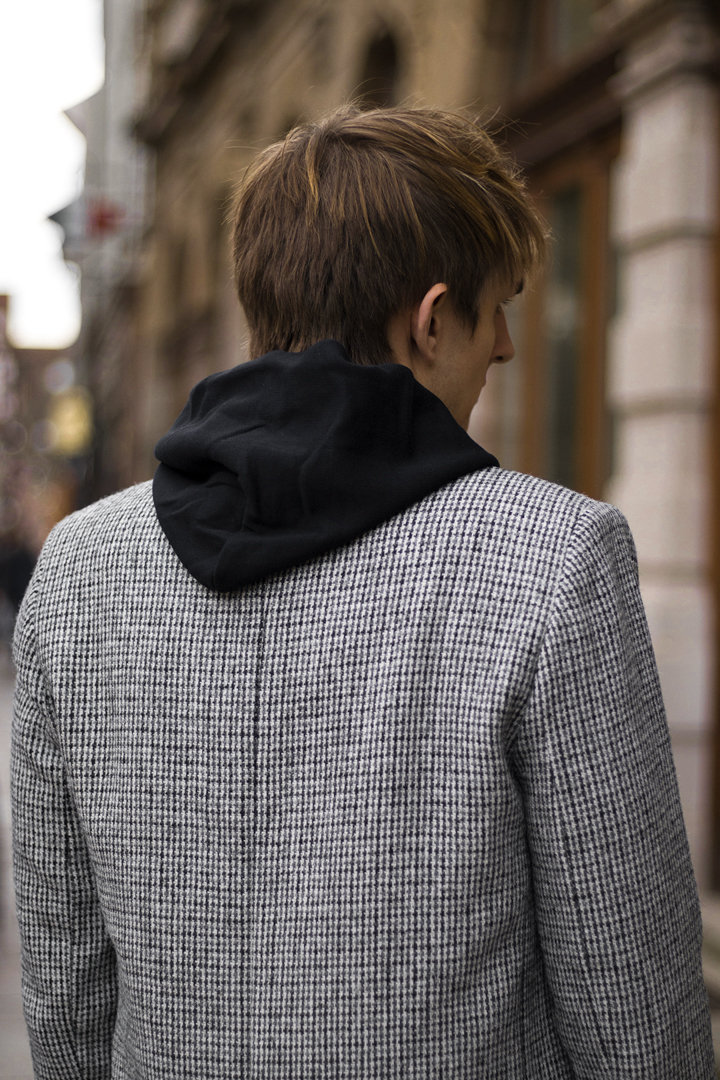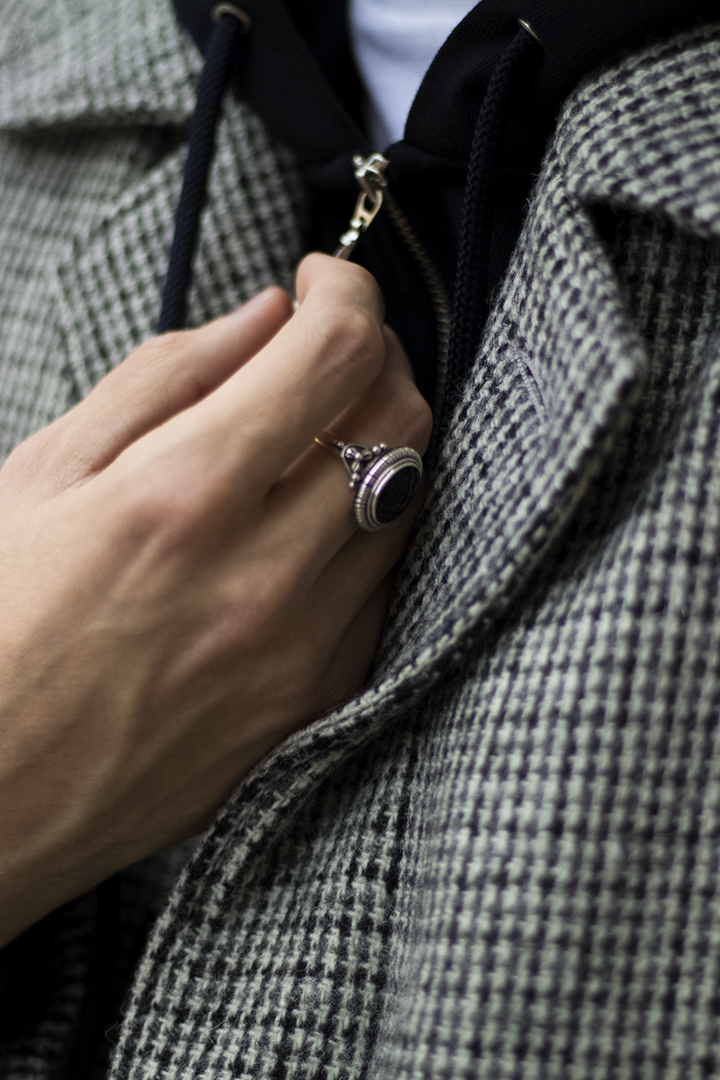 J'avais souvent une image "inaccessible" du Printemps à Strasbourg et je n'osais même pas essayer les vêtements. Puis après une offre commerciale, j'y ai fait mes premiers achats et j'ai découvert qu'on pouvait y faire de bonnes affaires pour des pièces tendances et d'excellente qualité !
Et vous, avez-vous déjà adopté le manteau en tweed ?
I always thought that "Le Printemps" had just luxury clothes.. and I didn't dare to try anything in the store. After a discount, I did my first purchases and I discover that we can do good business for high quality and trendy clothes !
And you, had you ever try the tweed coat ?
Pictures : @maelthi