Dans la vie comme en mode, j'adore sortir de ma zone de confort et essayer de nouvelles choses. Pas vraiment expert du style streetwear, j'ai décidé en partenariat avec la marque Ilann Five, de m'approprier certaines pièces pour créer un outfit habillé qui me ressemble ! Depuis maintenant 2 ans de blogging, je vous ai présenté énormément de tenues, mais aucune ne comportait de pantalon de jogging ! C'est maintenant chose faite !
In my life and when it's about fashion, I love being out of my consort zone and try new things. As you know, streetstyle is not really my thing, but in partnership with Ilann Five, I decide to challenge myself to create a fancy streetsyle outfit who match with my personal style! Since 2 years of blogging, I created a lot of outfits for you guys, but no one of them had a jogger pants inside. Now it's one!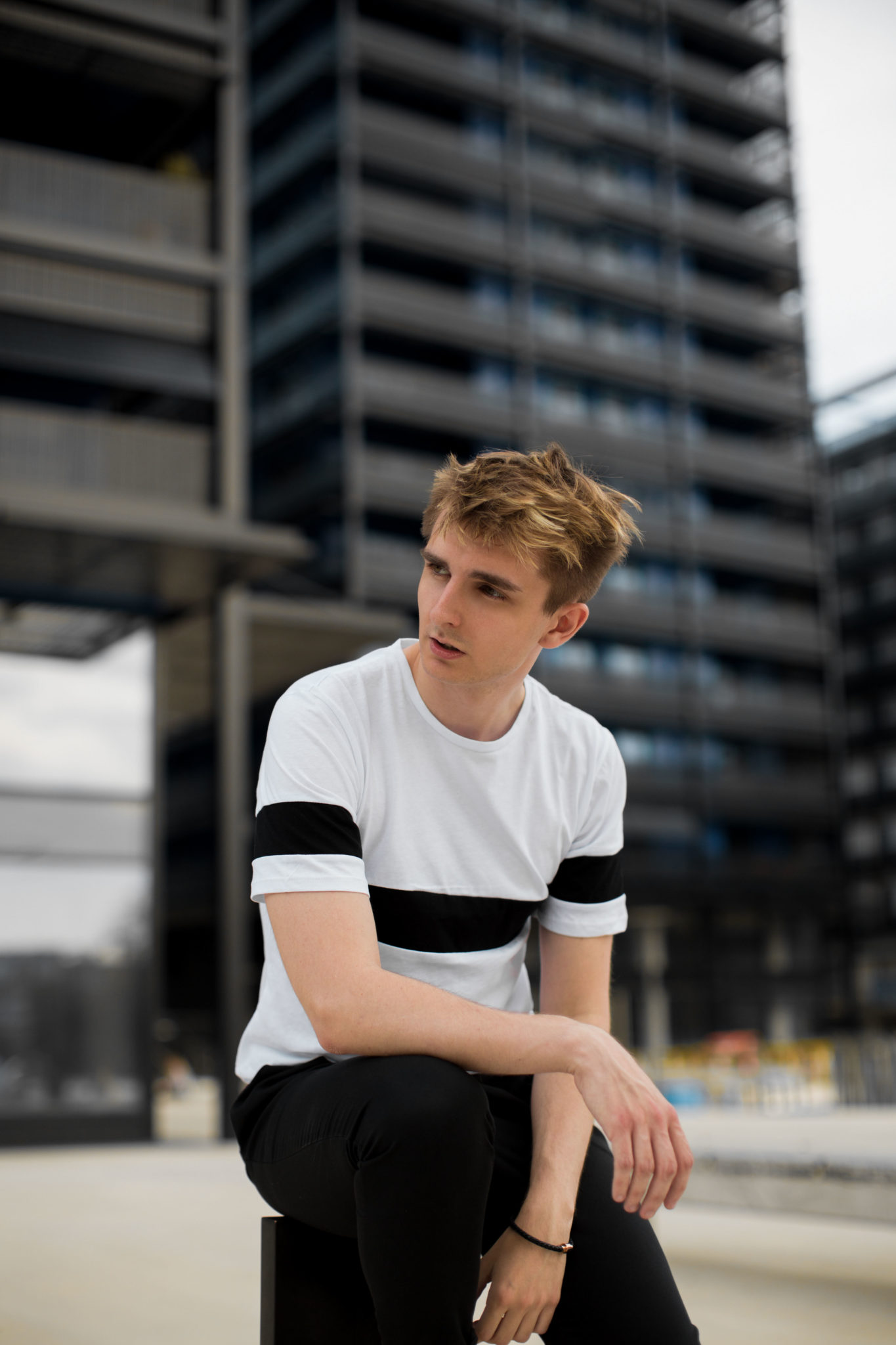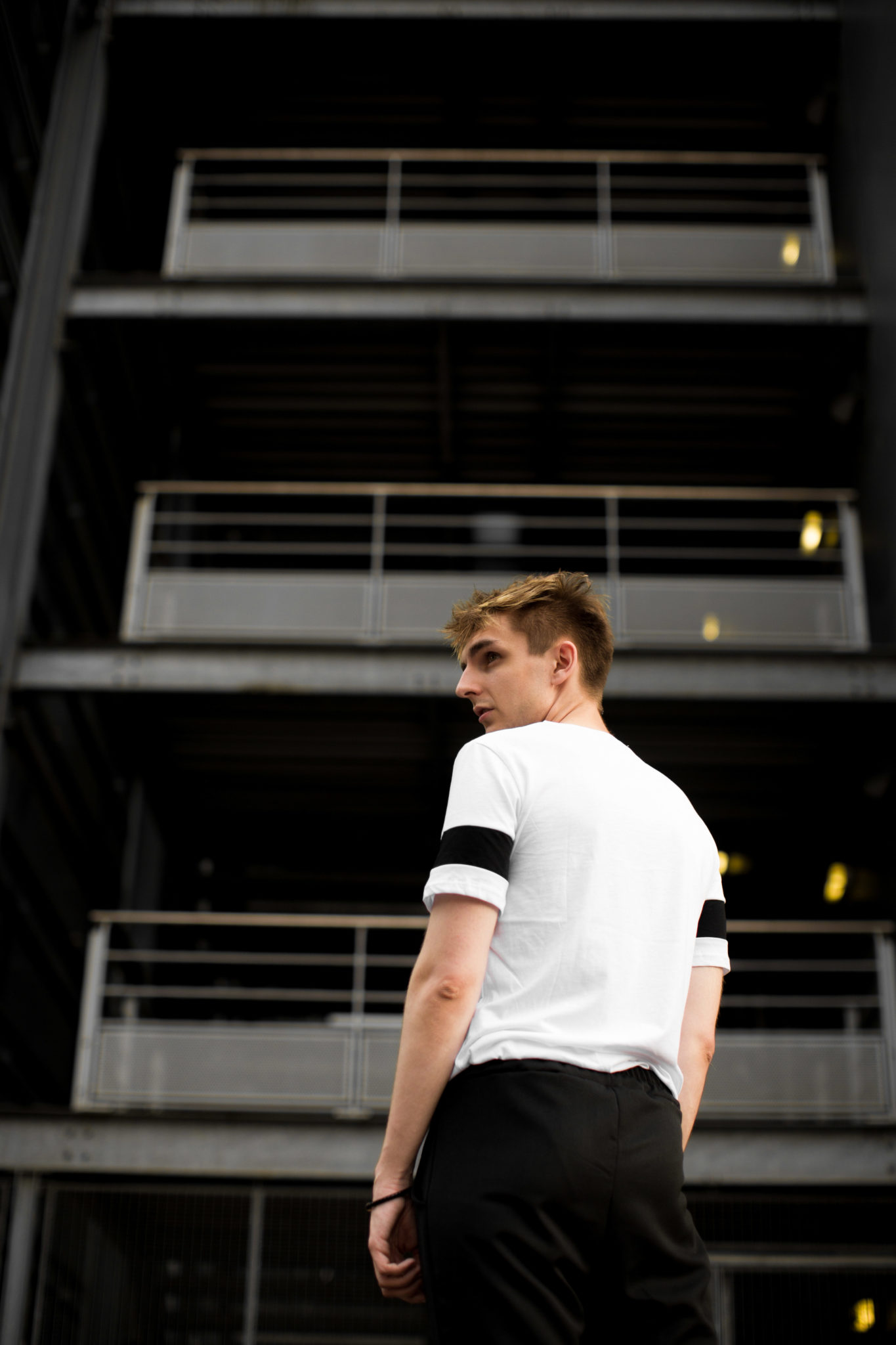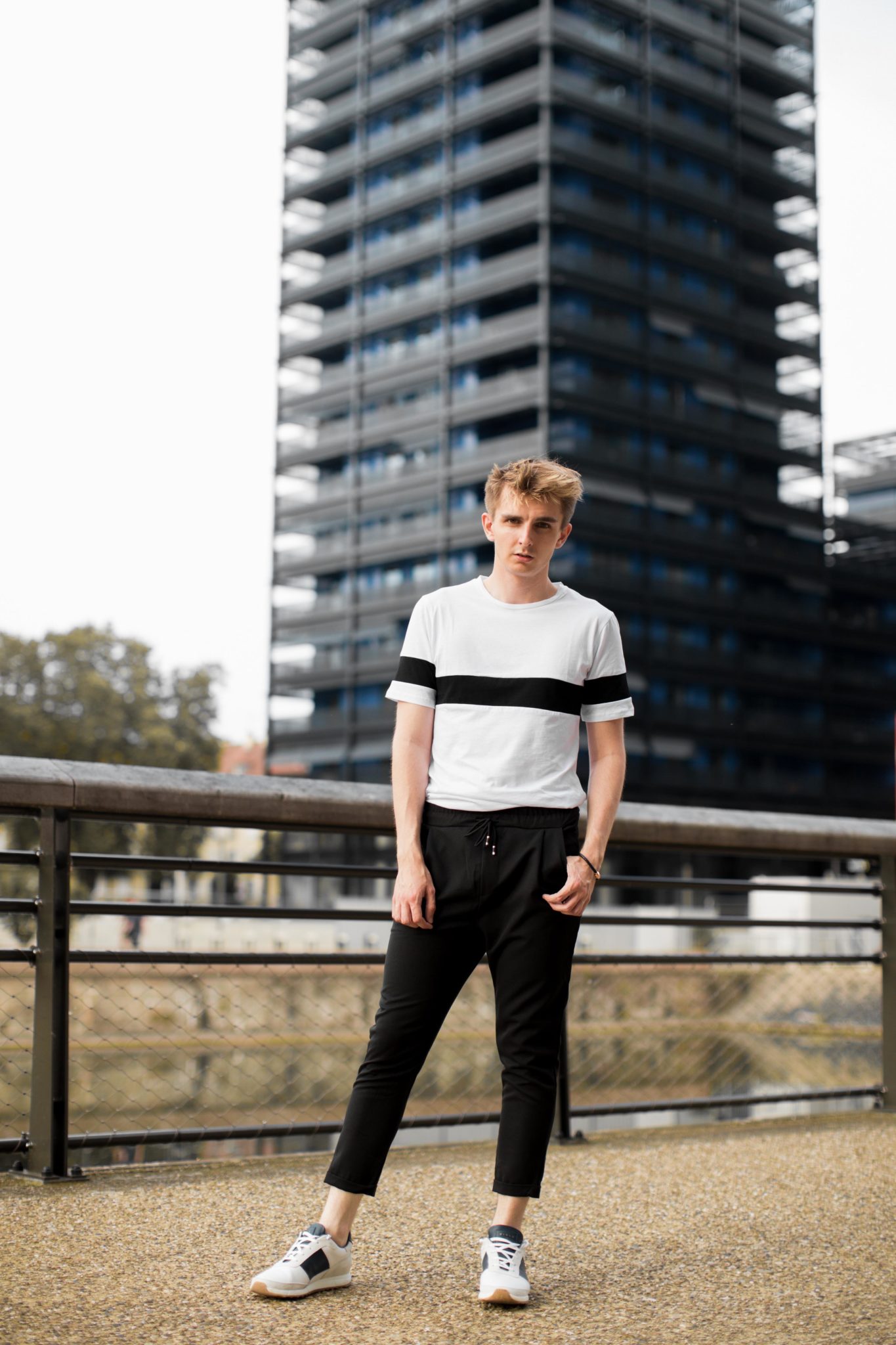 Pour être chic en jogging, la première étape est de bien sélectionner la pièce principale du look…. le pantalon de jogging ! Je l'ai choisi dans une matière assez souple avec une coupe évasé en haut et se resserrant au niveau des mollets. Au niveau de la couleur, une seule vous rendras classe en jogging : le noir ! Pour le haut, j'ai choisi un t-shirt blanc ample avec une bande noire, pour un côté minimaliste et décontracté. Légèrement oversize, je porte le T-shirt rentré dans le pantalon pour permettre de dessiner la silhouette et la rendre facilement lisible.
To be fancy with jogger pants, the first step is to choose the masterpiece of the outfit… the jogger pants! This one catch my eyes, mainly because of the shape! About color, black is the only option for me to be fancy with a jogger pant! The white t-shirt with the black stipes gives a fancy and minimal vibe to the outfit! I wear the top inside of the jogger pants to create a nice silhouette to the outfit.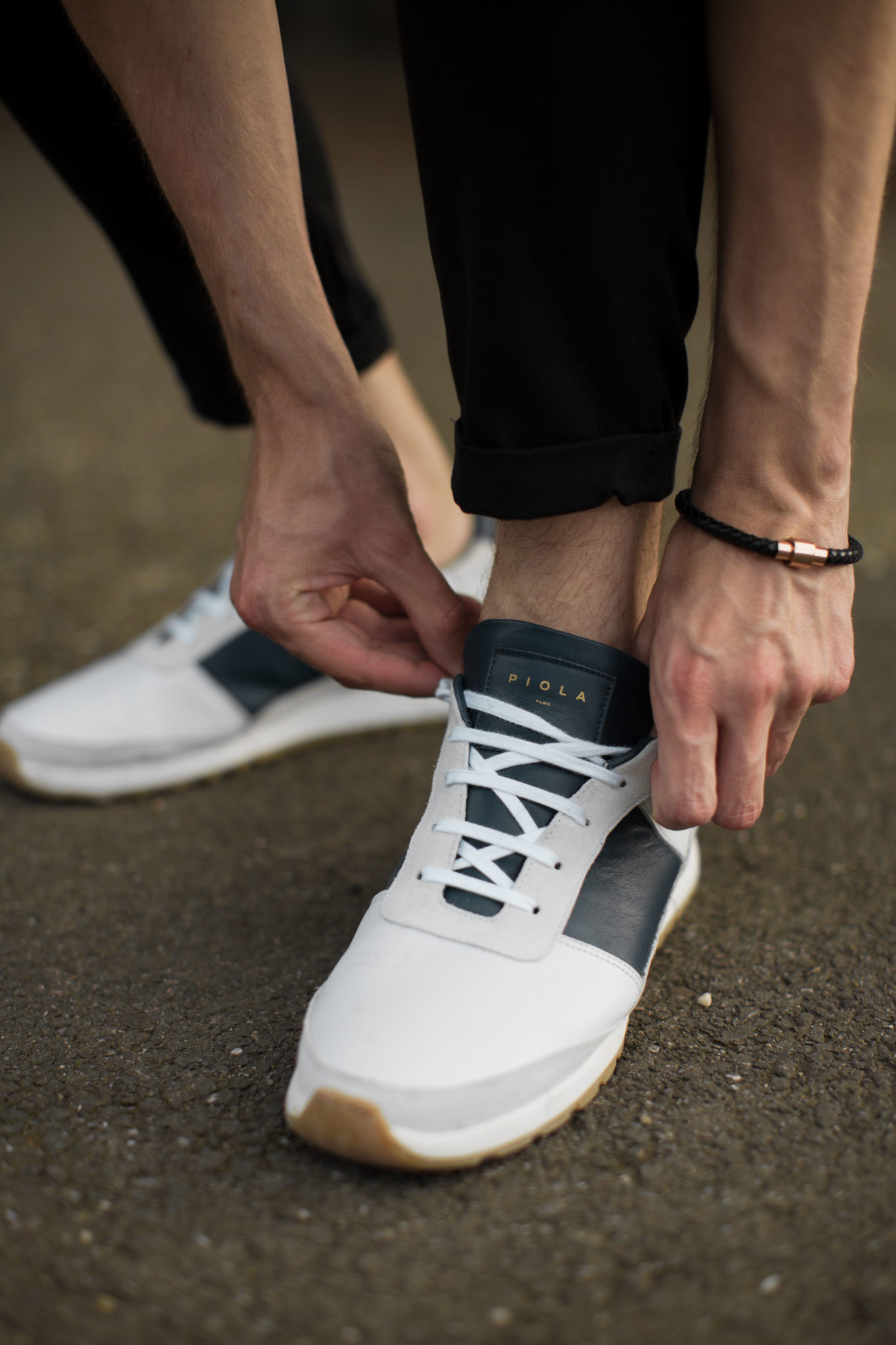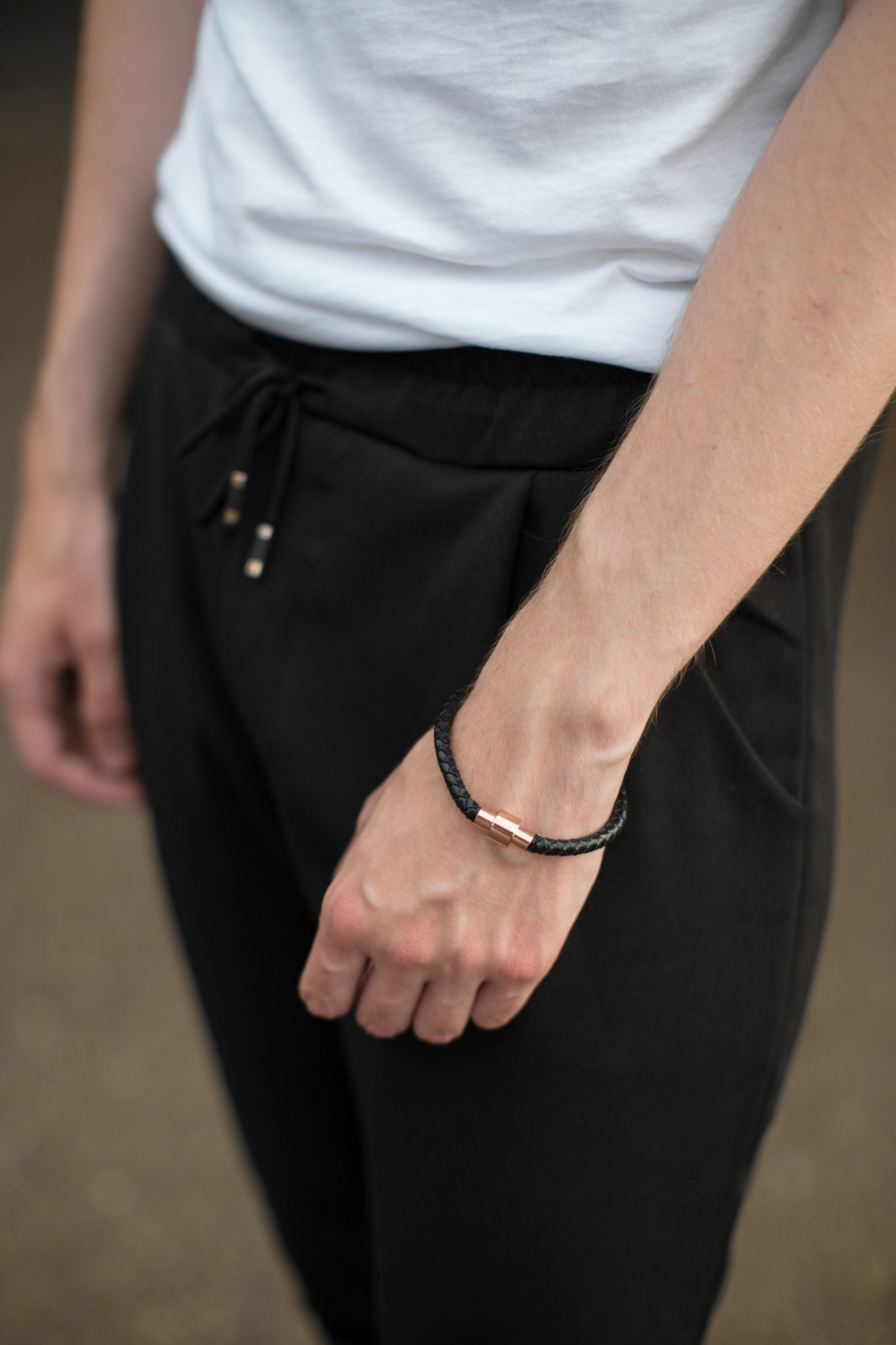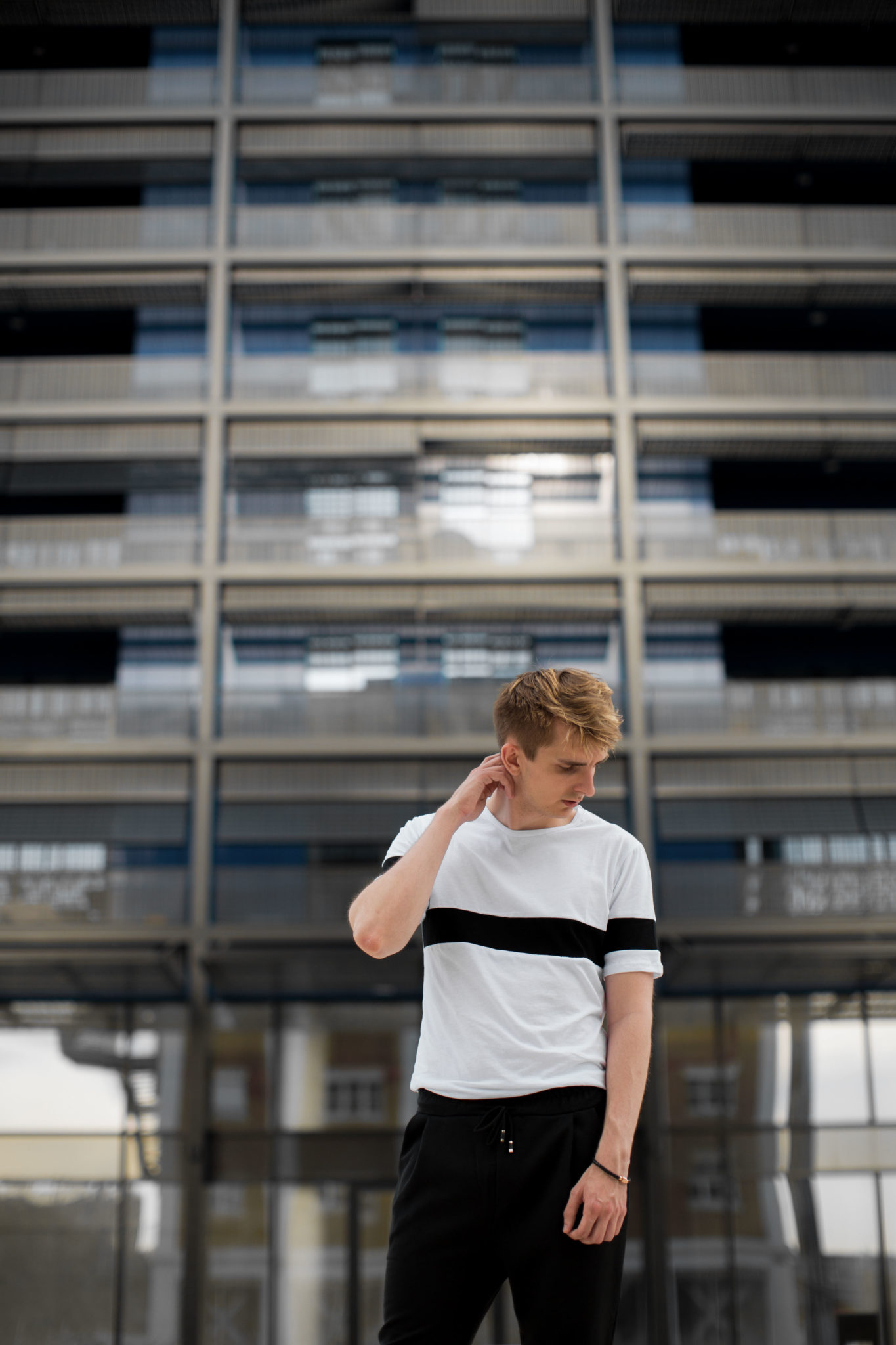 J'accessoirise la tenue avec un bracelet déniché sur les site Ilann Five, que je trouve particulièrement élégant. Enfin, je porte mes nouvelles sneakers de la marque Piola pour compléter cet outfit que je voulais chic et décontracté. Alors, qu'en pensez-vous ? Est-ce que le défi est relevé ?
The sneakers came from the brand Piola. So what do you think, about it ? Do you think I succeed this challenge?
Partnership with Ilann Five
Pictures by Cottonwood Studios