Le manteau camel, c'est sans aucune doute la pièce indispensable qu'il faut avoir dans son dressing. Mais comme tout bon basique, chaque marque en propose un à des prix et des qualités bien différentes. Vous commencez à me connaître… En terme d'achats, je préfère investir plus d'argent dans une belle pièce qui me fera plusieurs saisons (voir une décennie) plutôt que de dépenser tout les ans de l'argent dans la même pièce. J'ai donc choisi d'investir dans un manteau camel Sandro, trois boutons, coupe droite. Dès l'instant où je l'ai essayé au Printemps à Strasbourg, j'en suis tombé sous le charme… Comme s'il avait été créé pour moi ! 
The Camel coat is for me the must have in your closet ! But like every it-coat, you will find it at every price and also every quality in lot of stores ! You know me… when i buy clothes, I prefer use more money into a Quality cloth than buy each year the same pieces into a fast fashion store ! It's why I bought a Sandro's camel coat. At the second I tried it in Le Printemps Strasbourg, I really felt in love… This coat was made for me !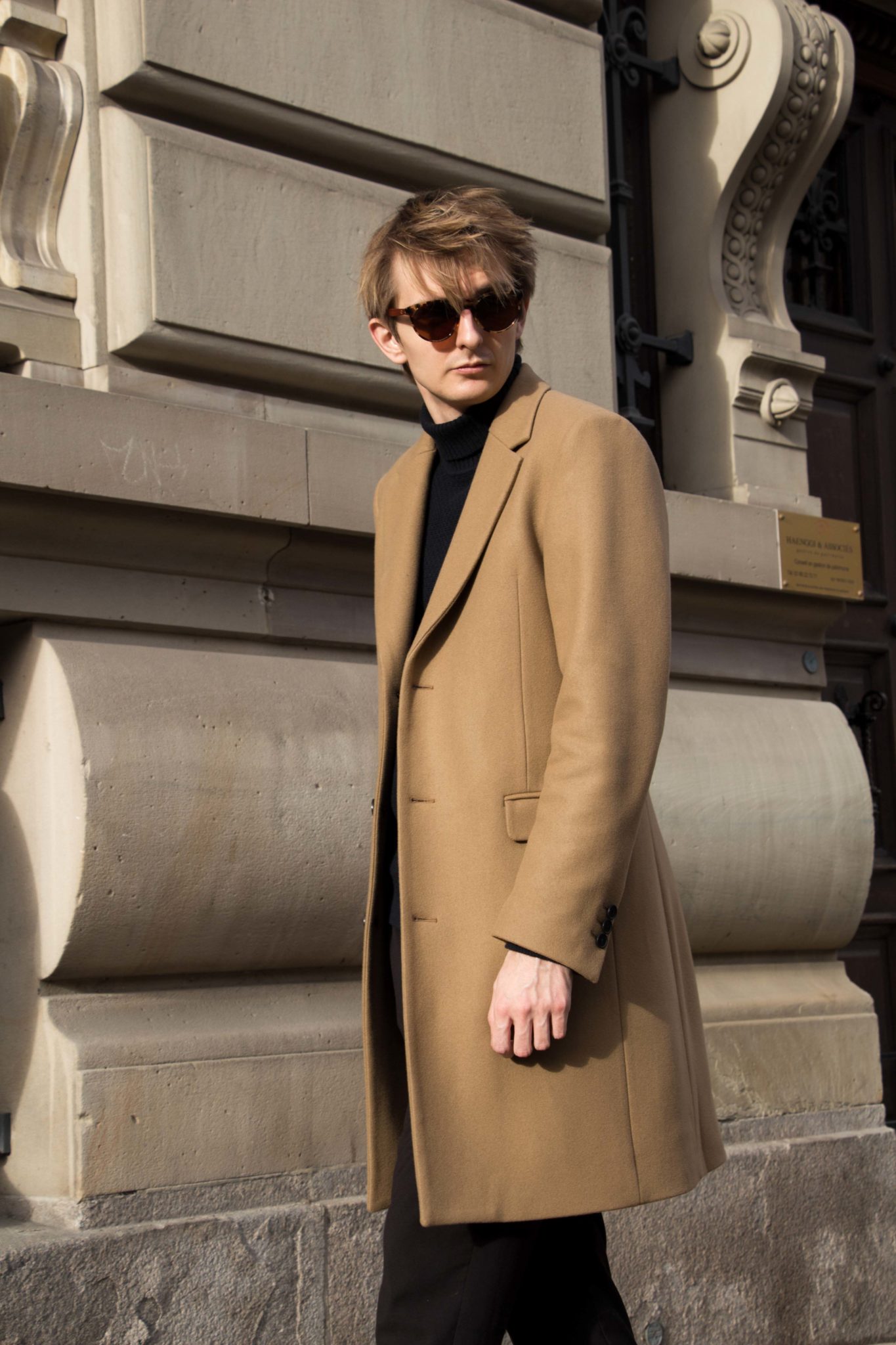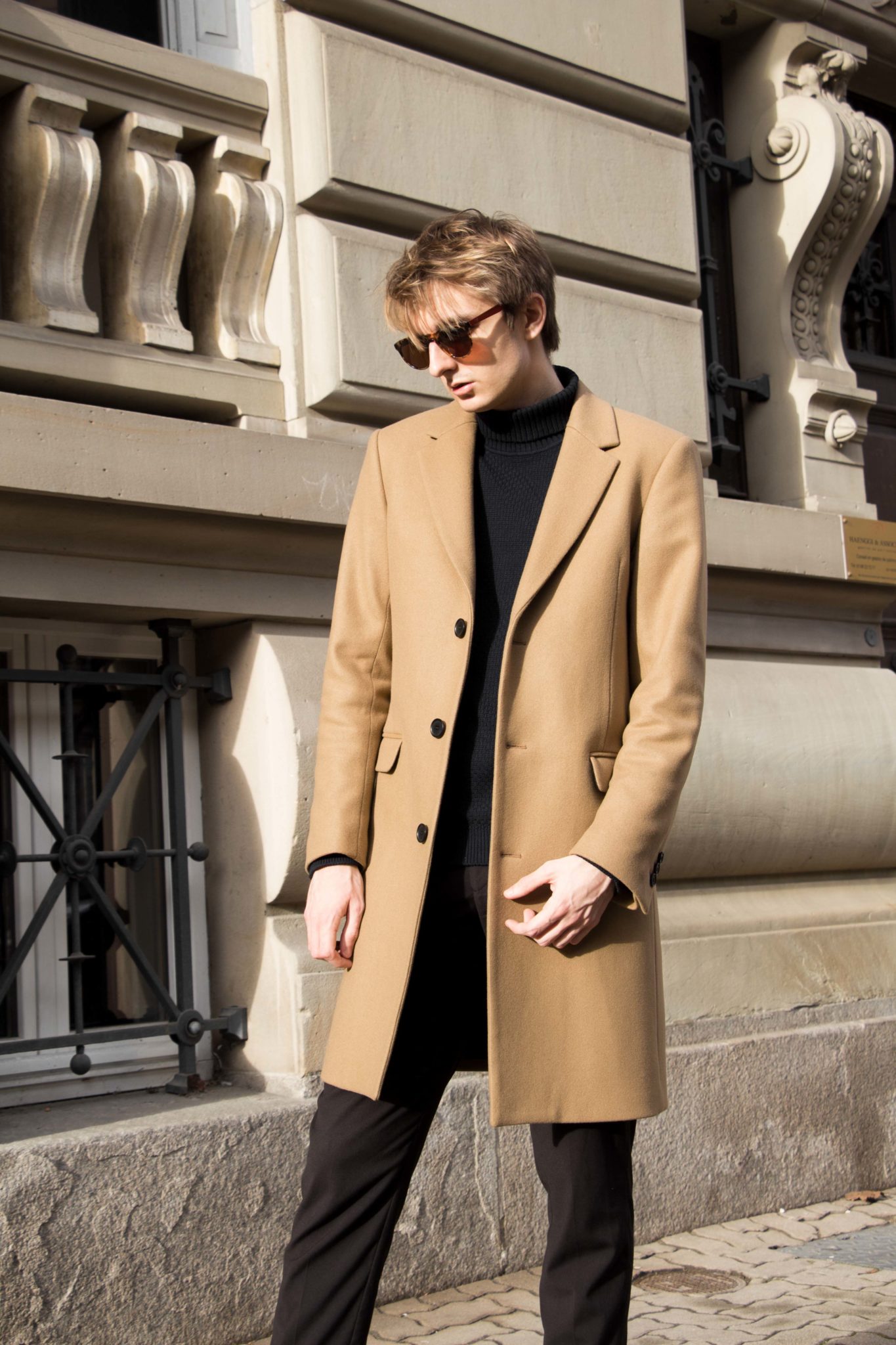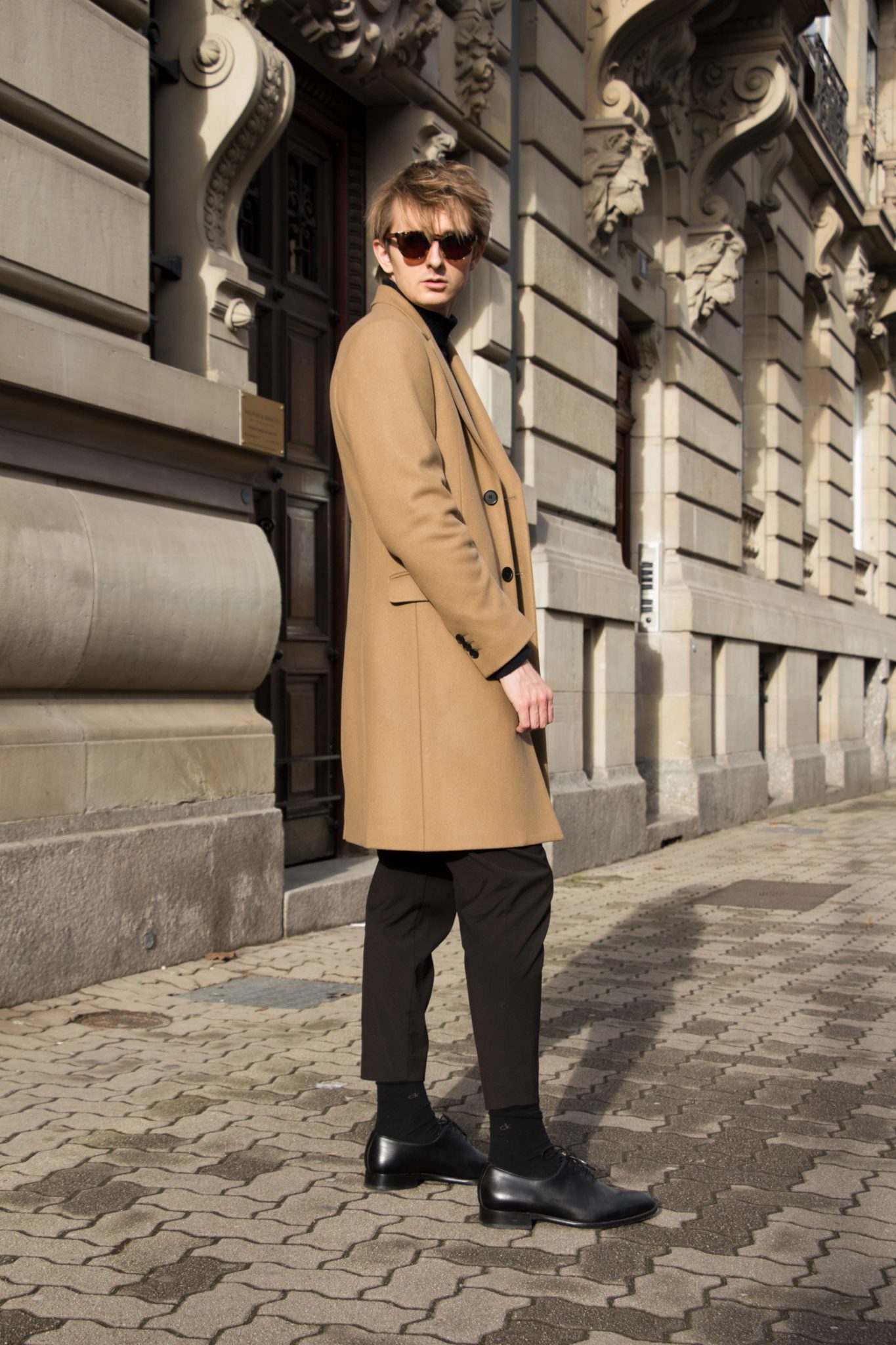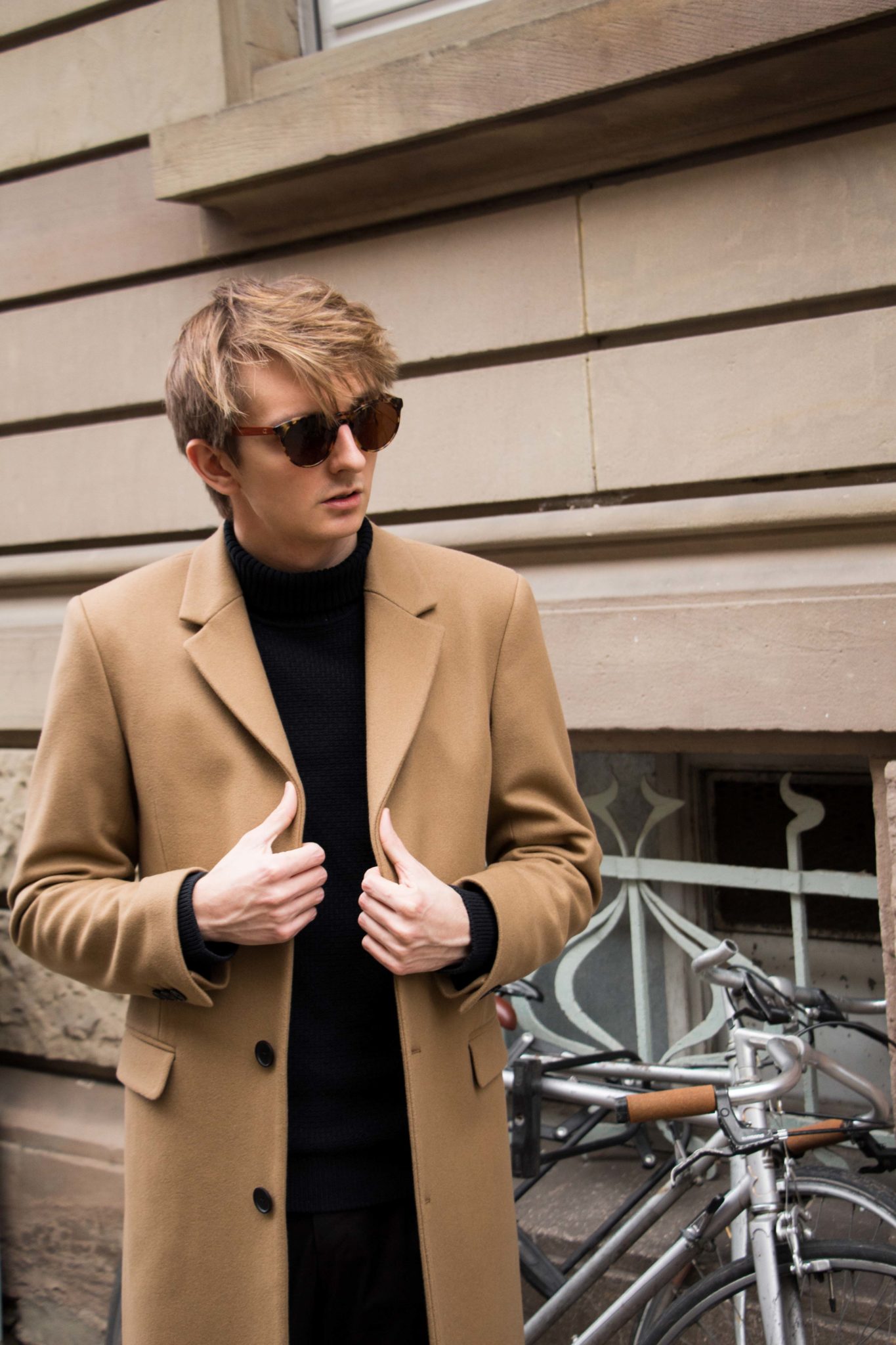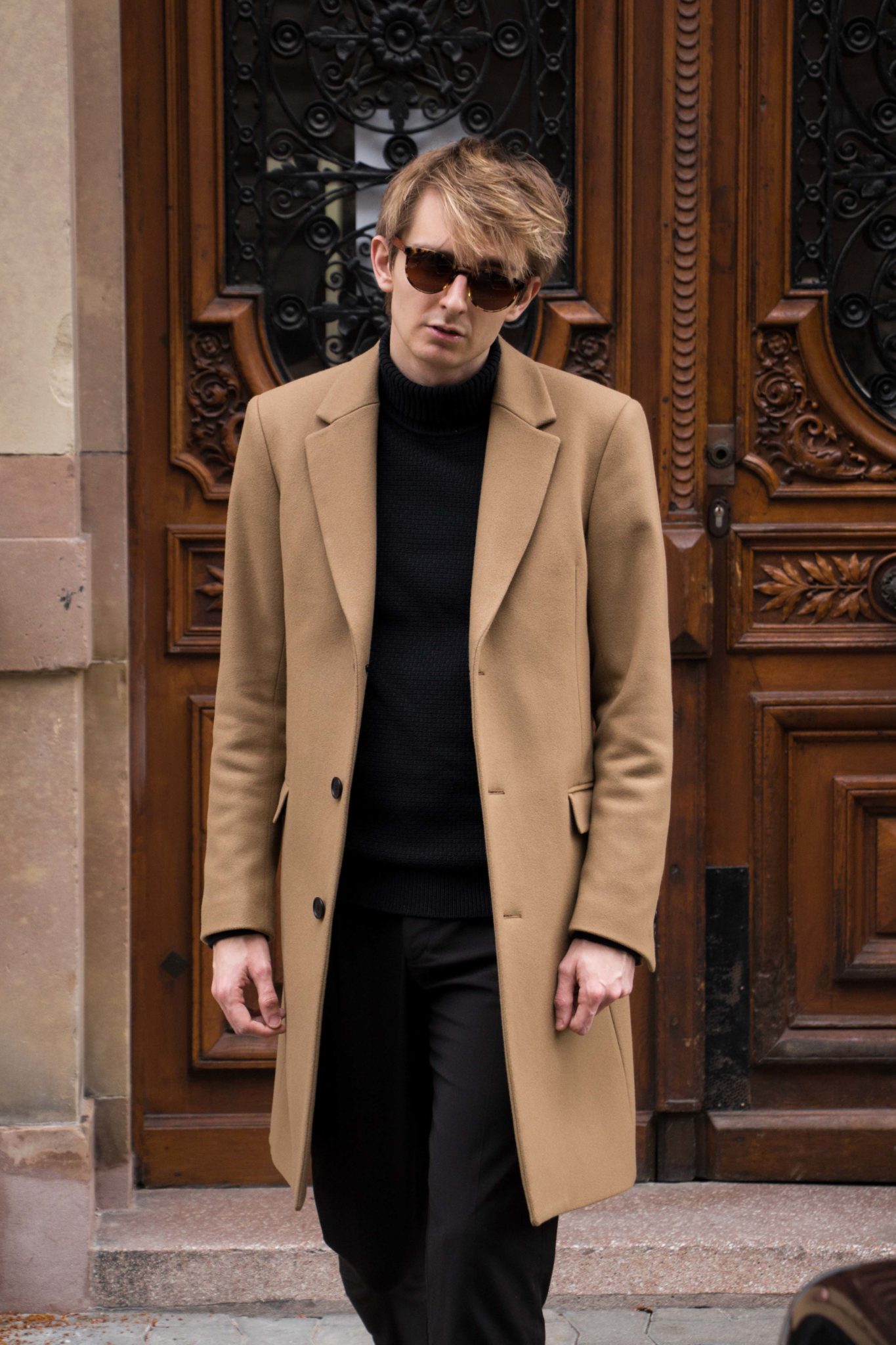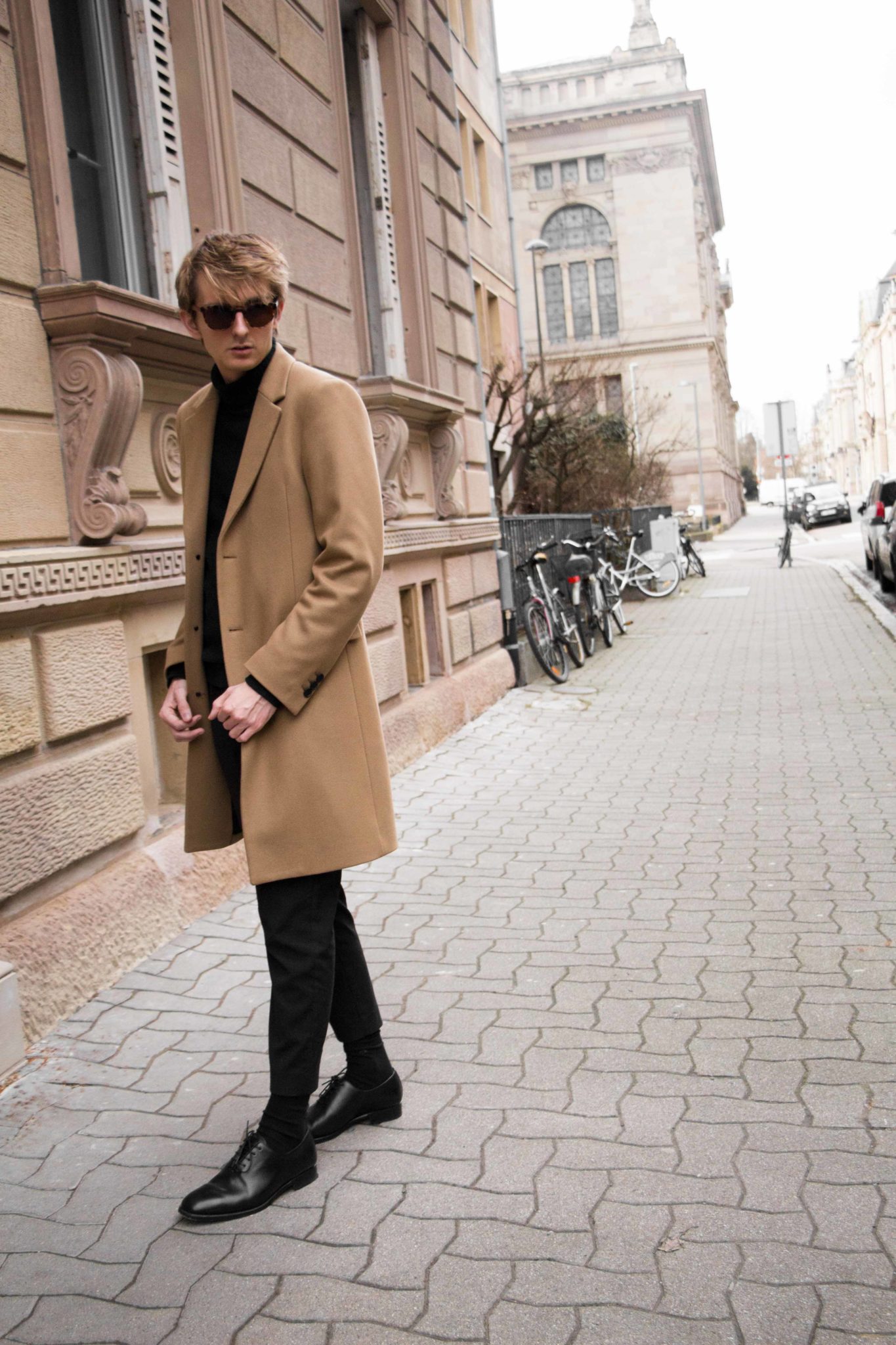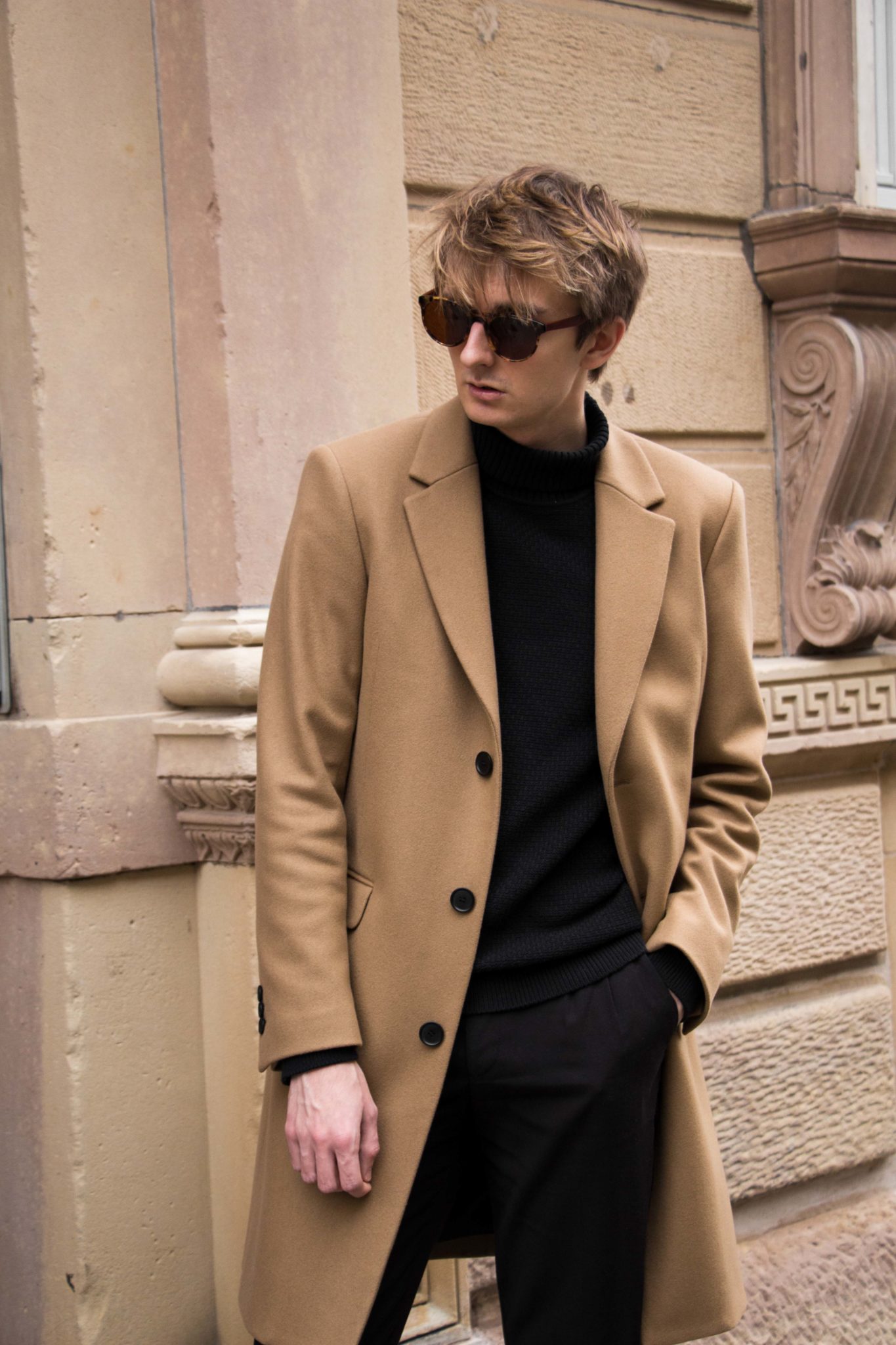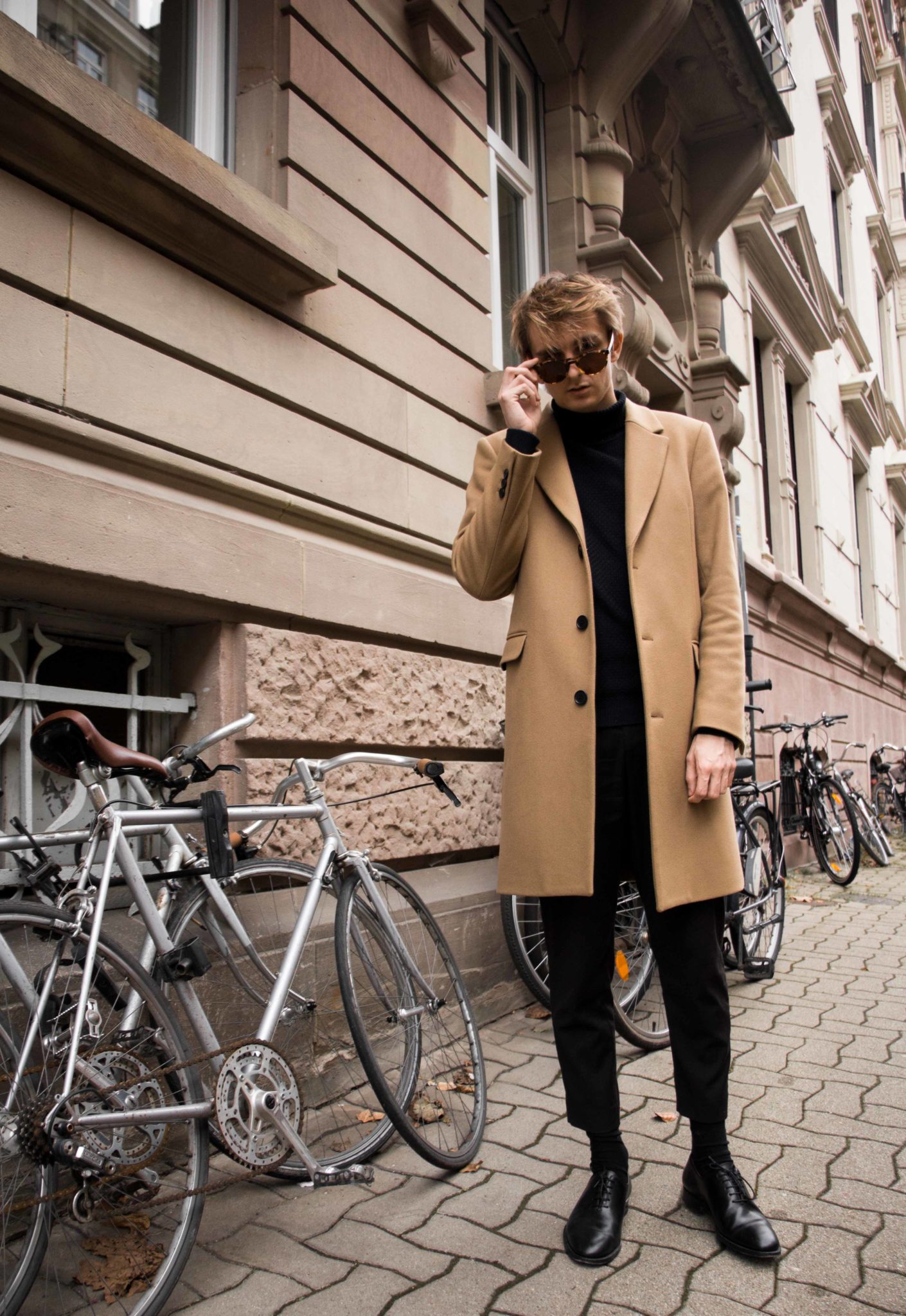 Sur ces photos, je porte accompagné de mon manteau camel Sandro, un pull à col roulé noir, et pantalon de costume cropped pour mettre en évidence la chaussure et donner du dynamisme à la silhouette.
Et vous comment portez-vous le manteau camel ?
On those pictures, I wore my Sandro's camel coat with a black turtleneck pullover and a cropped suit pants to focus on the shoes ! And you how do you wear the camel coat ?
Photography : Hugo Cappa