Si une chose est bien incertaine pendant le printemps, c'est bien la météo ! Le lundi on suffoque et le mardi on est trempé ! Pour ces jours les plus humides, j'ai trouvé mon nouvel allié made in Danemark ; la parka Rains ! Ah… la parka… c'est typiquement le genre de pièces que plus jeune je considérais comme sans aucun style et que je refusais de porter ; préférant souvent être trempé (oui on est stupide quand on est ado !). Aujourd'hui je trouve que c'est une pièce fantastique ! Hormis son côté confortable et ultra pratique cet imperméable de chez Rains, est formidable avec son style épuré pour créer une tenue décontracté et travaillé pour les jours les plus pluvieux !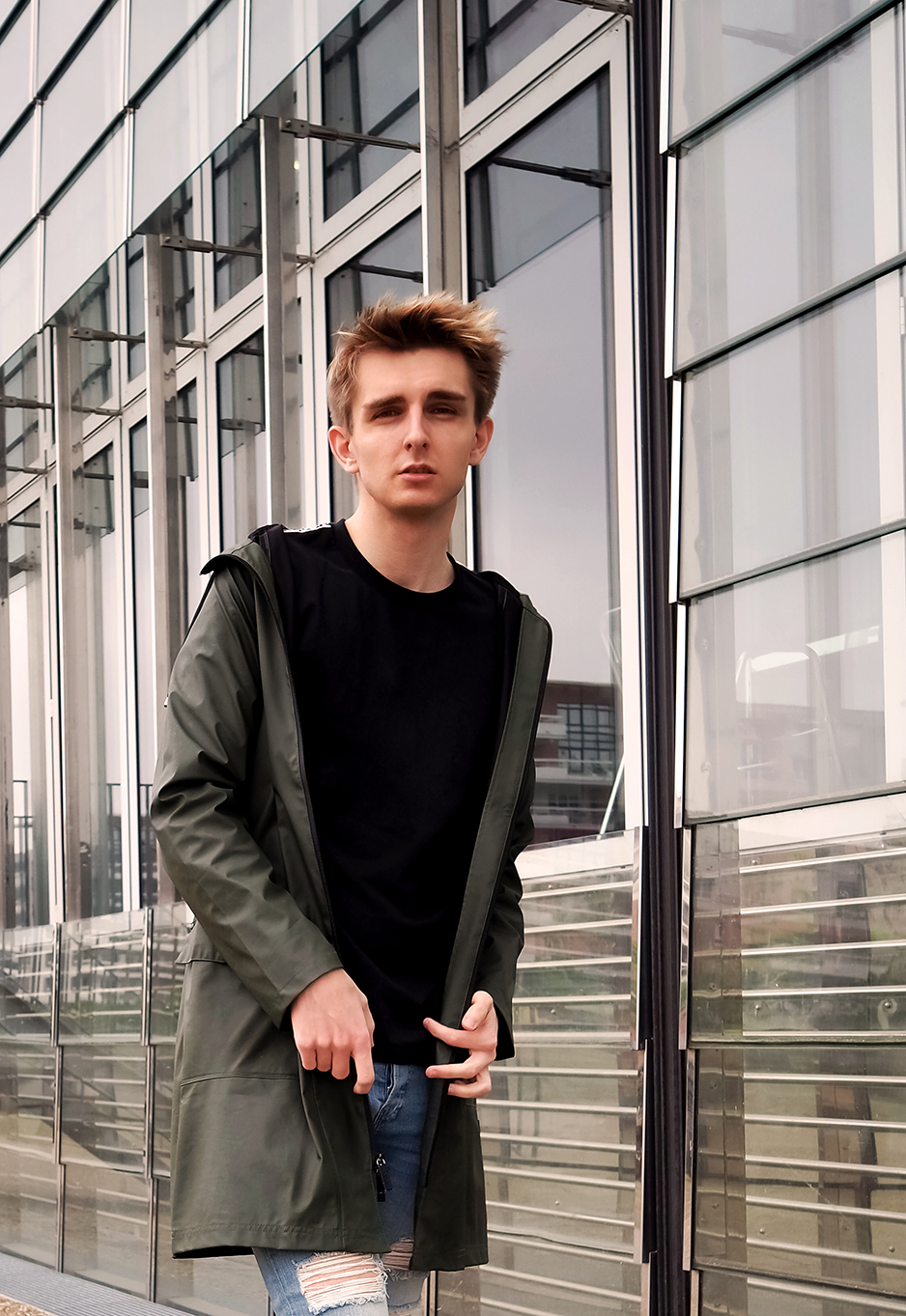 J'ai acheté cette parka Rains 40€ lors d'EVSD (comprenez Emmy vide son dressing) qui est devenu une véritable événement modesque Strasbourgeois ! Autant vous dire qu'à 100€ neuve, j'ai vraiment fait une bonne affaire !
Ma pièce préférée de cette tenue est sans aucun doute ma paire de Nike Huarache qui vient donner une inspiration 90's à l'ensemble de la tenue ! Je les ai trouvées sur le site Chausport qui propose une grande sélection pour tout budget !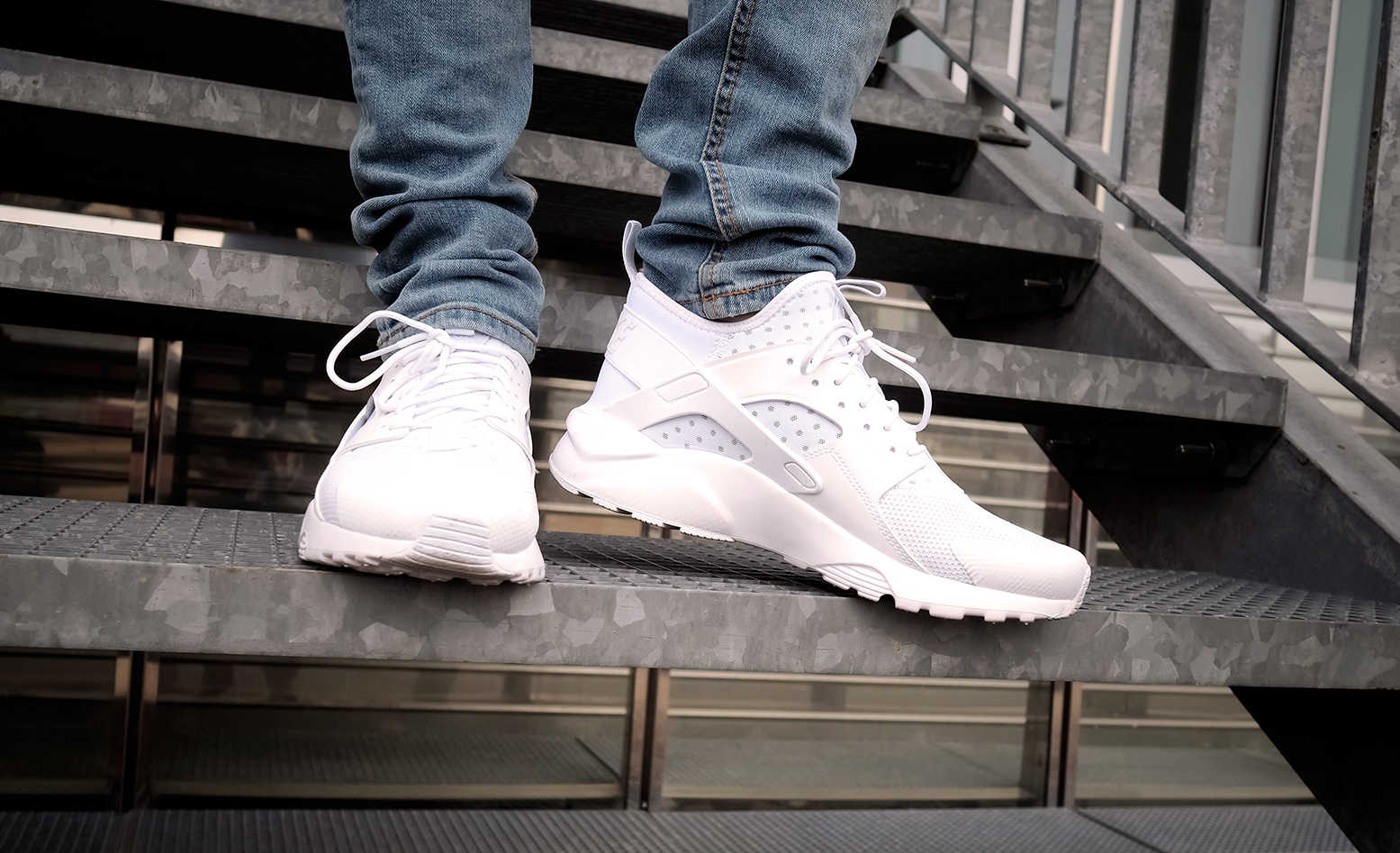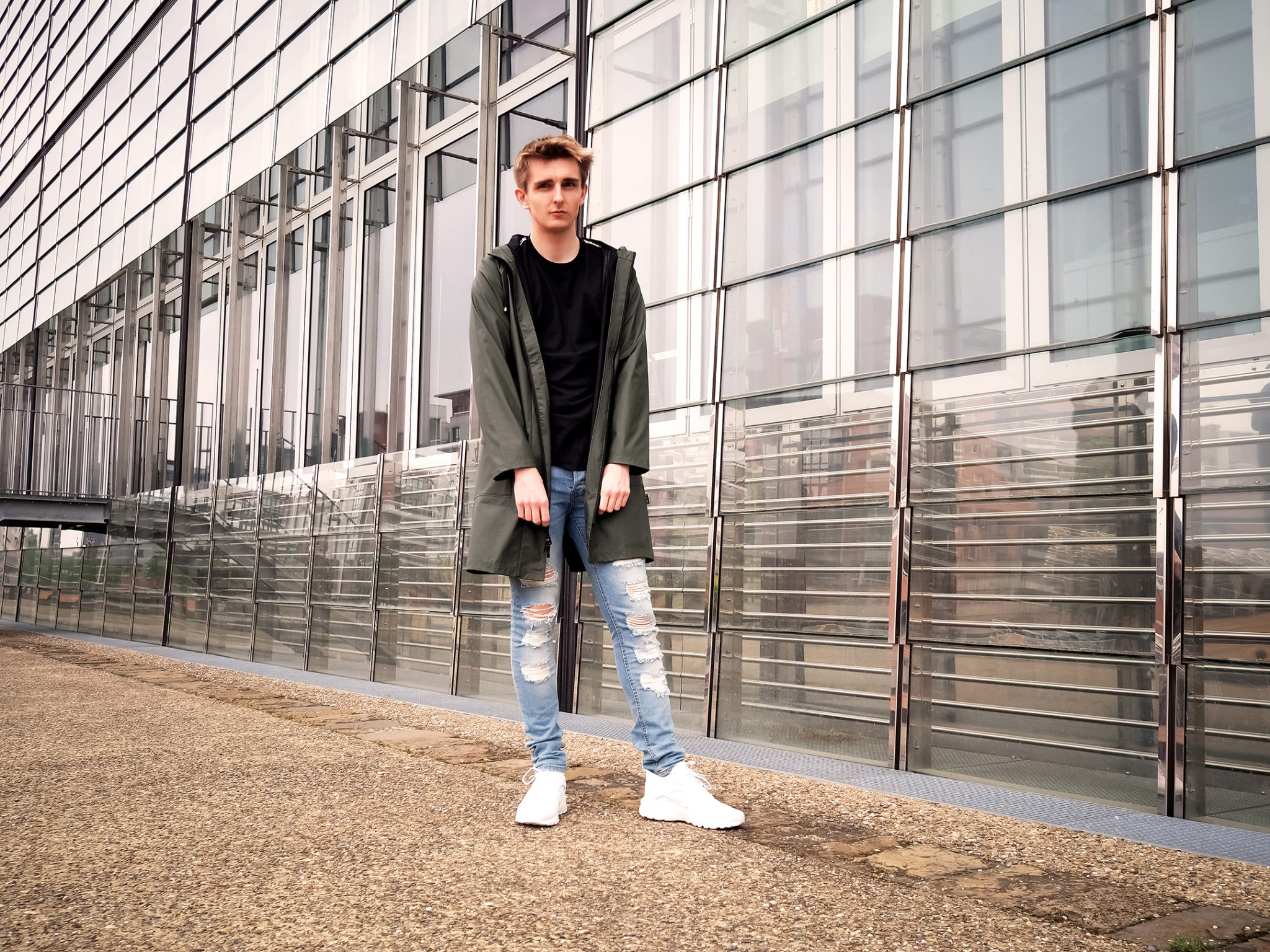 Les huaraches c'est un peu ma madeleine de proust ; elles me ramènent directement dans les années 90 où elles ont révolutionné l'industrie de la basket et sont entrés dans la légende ! Tout ça est le fruit du designer Tinker Hatfield,qui rejoint nike en 1981 et fut le premier à réaliser que l'on pouvait se baser sur l'architecture pour designer des chaussures. Il est également le créateur de la première Air Max en 87 ! Un génie.
Le confort de la chaussure est absolu ! Je crois que mes pieds ne se sont jamais sentis aussi bien dans une paire de Baskets !
Quoi qu'il en soit même si j'adore ce genre de tenue je préfère mille fois les jours de soleil au printemps ! Et vous ?
---
The essential : Rains Parka
If there is one thing we can't be sure in spring, it's the weather ! Monday it's warm and Tuesday we are wet ! For the rainy days, I found my new allie made in Danemark ; the Rains Parka ! Ah… the parka… it's the kind of clothes I hatted when I was younger ! Now, I think it's fantastic ! The Parka is comfortable and so practise ! This Raincoat from Rains have a minimalist design, great to create trendy outfit for the rainiest days !
My favorite piece is my new Nike Huarache who gives a 90's vibes to the outfit ! I found them on Chausport !
The comfort of the shoe is absolute! I believe that my feet never felt as well !
Whatever, even if like this kind of outfit I prefer a lot sunny days of springs ! And you ?
Photo : Miss Cycy